Our advantages
01: Company morality
■  Honest and trustworthy, as criterion and credo of the company and team, not just words.
02: overall ability
■  Fluent English communication an customer reception ability
■  Over 13 years production and management experience in home appliance material, parts and machinery sourcing , purchasing and exporting
■  Professional in international trading and afford multi trading terms
03: Expert guidance
■  Wide industry background to offer professional technical proposal & solutions
04: Gold service
■  Star service, create far more than the price of product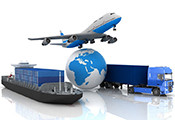 World Wide Marketing
 100% export business
 One-stop chain service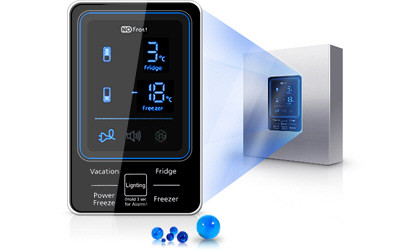 Strict Quality Control
Strict IQC,IPQC,FQC to ensure quality 
 assurance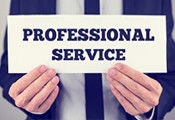 Professional Service
Quick response and star service
Customer foremost

Who we are?We are specialized in sourcing and exporting varieties of material,components & machinery to refrigeration & home appliance production. In past 15 years, we are committed to supply most competitive products to all manufacturers and partners, we are dedicated to contribute to our customers' competitive advantage and success. What we do?Today's business environment requires the ability to effectively work with suppliers while minimizing response time, inventories, and risk. Unfortunately,many factors such as language, government regulations, cultural differences and costs make finding a proper supplier & managing proper communication a difficult task. While most of our factories and suppliers are registered suppliers of famous home appliance producer like Midea, Haier, Electrolux, Whirlpool etc., working closely with our factoreis and suppliers,from raw material to sophisticated automation equipment, we can assist partners & customers to find reliable and cost-effective solutions but no quality & service compromise.We are in the business field of:Mould & Parts fabrication- Metal die, metal parts stamping and finishing.- Plastic injection mould, injection, plastic chrome plating- Extrusion die, extruded profileWide range home appliance raw material and components:-Material like bundy tube, seamless aluminum tube, stucco embossed aluminumsheet, aluminum foil, VIP sheet, anodized aluminum sheet-  Copper tube aluminum fin condenser coil, copper tube aluminum fin evaporator coil, roll bond evaporator, no frost finevaporator, copper filter dryer, wire on tube condenser,  copper tube exchanger ass'y- Shaded pole motor, BLDC motor, other appliance motors- Lamp holder, door switch, lamp, door handle etc. Customized hydrualic press and welding machinery- Hydraulic press for especial usage, door panel embossing hydraulic press, general hydraulic press- Gantry welding machine,  steel wire welding machine, steel drum welding machine etc.Our aim is to strength trust between our customers and ourselves by delivering better service and better quality products.Nowadays numerous vendors you can find from this internet + world, if you are looking for one best experienced, high honest & conscientious, high competition& high degree of business integrity and loyalty Chinese supplier & sourcing partner,please contact us!How to reach us?We are locating in Hangzhou City, Zhejiang province, near to Shanghai, China. The City Hangzhou has convenient international direct flight arrival from Amsterdam, Paris, Copenhagen,Moscow, Addis Ababa, Dubai, New Delhi, Colombo,Tokyo, Osaka,Seoul, Kuala Lumpur, Bangkok, Singapore, Doha, Kalibo,Hongkong, Macau.The distance from Chinese core cities to Hangzhou, China:- From Shanghai to Hangzhou: by speedy train 1hr; by bus 2.5hrs- From Ningbo to Hangzhou: by speedy train 1hr; by bus 2.5hrs- From Beijing to Hangzhou: by air 2hrs; by speedy train 6hrs- From Guangzhou to Hangzhou: by air 2hrs- From Shenzhen to Hangzhou: by air 2hrs- From Hongkong to Hangzhou: by air 2hrsWarmly welcome your visiting to us!    

Name:

Mr.Zeng
Tel:

86-571-86433485

86-137-32202800

86-189-58129996
Email:
WhatsApp:
Skype:
Address:

Rm 910, Baideli Bldg, No.519, Gonglian Rd,Binjiang, Hangzhou,China