LG frequency conversion direct drive (DD) washing machine motors have reached 70 million units
Issue Time:2018-03-26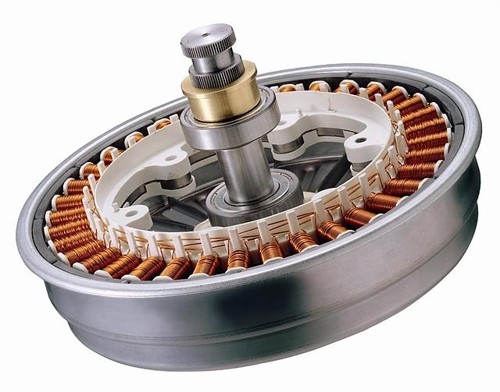 According to the Yonhap News Agency, South Korea's consumer electronics and home appliance manufacturing company LG Electronics announced on Monday that its frequency conversion direct drive (DD) washing machine motors have reached 70 million units since its debut in 1998.
LG Electronics stated that the frequency conversion direct drive motor can significantly reduce the noise and vibration of the washing machine by directly connecting the motor and the load, and can also achieve higher durability and energy efficiency.
LG said that half of its DD direct-drive motor production comes from the company's Changwon plant located 398 kilometers south of Seoul. The plant's annual production of DD motors reached 1 million units in 2005. Since then, this figure has grown dramatically, reaching only 8 million units in 2017 alone.
LG further stated that the total length of cables used in the 70 million DD motors is equivalent to 22 round trips from Earth to the moon.
LG said that its variable frequency direct drive motor has been certified by a global authoritative organization, including German VDE certification.
LG said that its ability to produce its own DD motor has allowed the market to favor its products for more than 20 years. The technology company stated that the company's continuous research has led to the production of a fourth-generation variable-speed direct-drive DD motor, while the cost of the fourth generation is only a quarter of that of the first-generation DD motor in 1998.